Git-Lit: an Application of Distributed Version Control Technology toward the Creation of 50,000 Digital Scholarly Editions
Group for Experimental Methods in the Humanities
The Problems
Electronic texts are full of errors
These errors are difficult to correct
Etexts are often static, stuck in the hands of the few
Their editorial histories are often obscure
They're difficult to assemble into plain-text corpora for text analysis
They're ugly (looking at you, Project Gutenberg!)
Version Control Systems
Git, mercurial, svn, bazaar
Open-source, community-owned
Some centralized, some distributed
Used very widely by coders (over 10 million GitHub repositories)
Starting to be used by humanists
Features of Version Control Systems
Store every version of a document or project efficiently
Store metadata about every edit: who made the change, when the change happened, what changed
Facilitate collaboration, analysis, version management
Distributed Version Control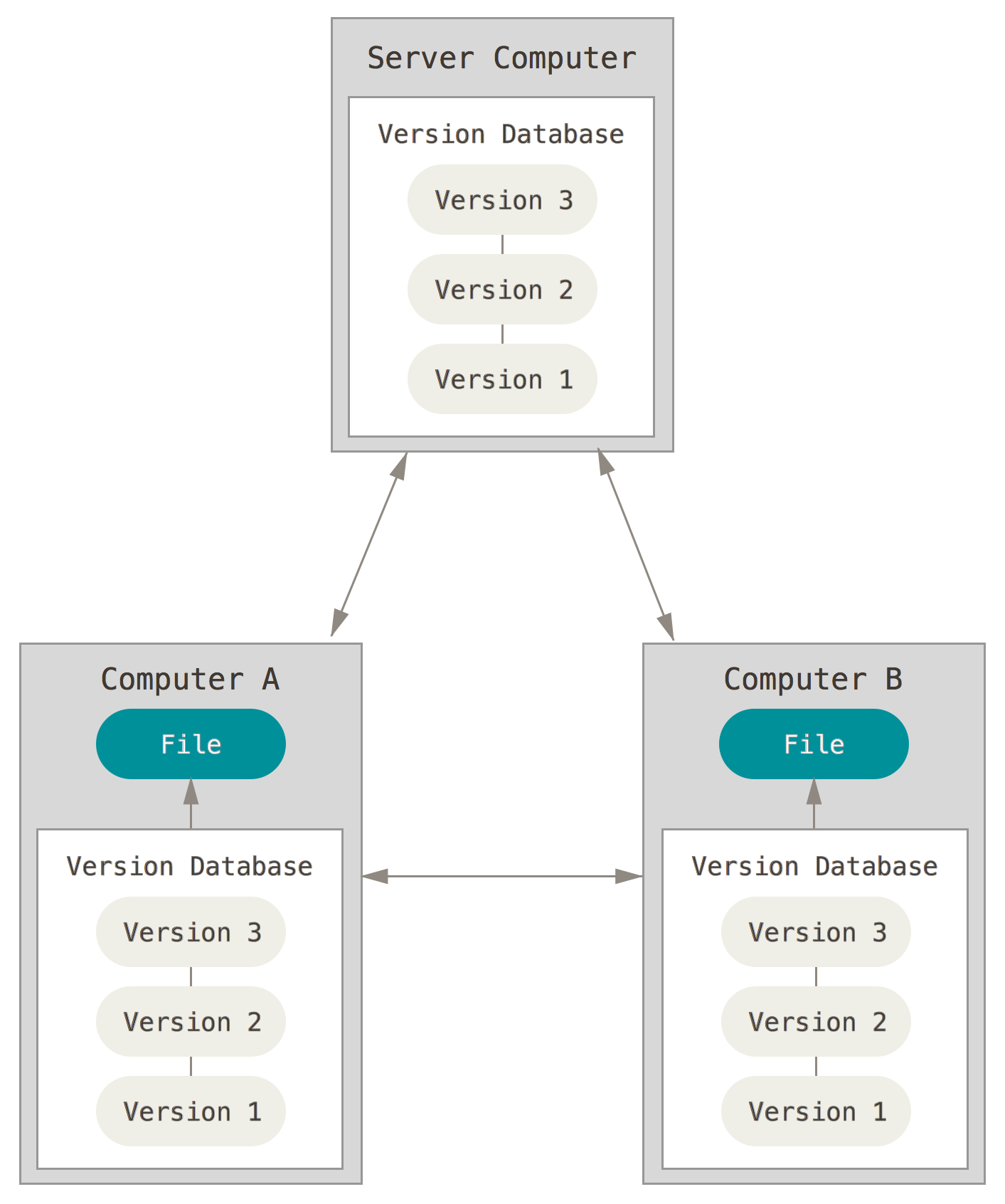 Distributed Version Control
Doesn't privilege a central text, repository, user, or computer
Anyone can pull changes from anyone
Democratization of scholarly editing?
Example Features:
Temporarily reset your project to an earlier version/state:
git checkout <change number>
Revert a single change from an arbitrary point in the past:
git revert <change number>
(Try doing that with Microsoft Word!)
Automatically combine changesets from two versions:
git merge <branch name>
Version Control Cloud Services
GitHub, BitBucket, GitLab
Allow easy forking, pull requests
Facilitate collaboration
Offer project management features such as issues, wiki, milestones
Git-Lit
Open-source initiative
Inspired by GITenberg's work with Project Gutenberg
Comprised of ~2-3 volunteer developers and many other contributors
Codebase written in Python
Project Aims
parse and post to GitHub ~50,000 texts
create submodules for categories of texts
facilitate the crowdsourced proofreading of these texts
make plain text editions for text mining
make beautiful, readable web editions of each text
The Corpora
~45,000+ scanned works from the British Library in ALTO XML
~1,000 works from the University of Virginia Electronic Text Center in TEI XML
merged with the ~40,000 from Project Gutenberg, already available via GITenberg
Timeline
2016 Q3: a few thousand texts on GitHub
2016 Q4: better plain text editions
2017: readable web editions
How Can I Use It?
Download the git repositories using the

corpus-downloader

python module
Use it with DHBox
Proofread a text and submit changes by forking a text repository and submitting a pull request
Call for Contributions
Anyone can be involved! Coders and non-coders alike.
Pull requests appreciated (Python)
Bug reports, feature requests, and issue comments appreciated
Use a spacebar or arrow keys to navigate